North Fulton Hospital was awarded the 2015 Partnership in Education Award by the Greater North Fulton Chamber of Commerce in recognition of the hospital's partnership with Gwinnett Technical College.
For more than five years, students of the Radiologic Technology, Computed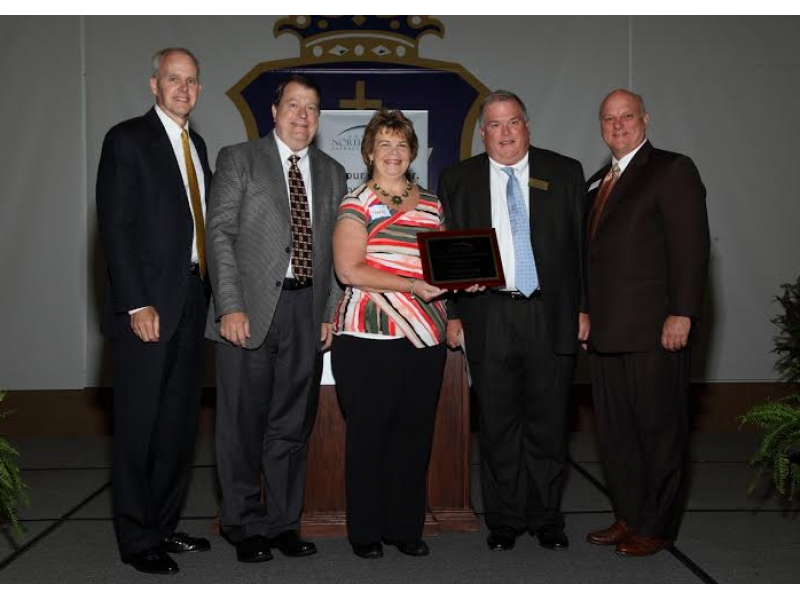 Tomography, Magnetic Resonance Imaging, Diagnostic Medical Sonography, Echocardiography, and Cardiac Catheterization programs have been performing their clinical rotations at North Fulton and working under experienced healthcare professionals. Many of these supervising professionals take on mentorship roles and help the students to gain thorough, hands-on experience.
"At the same time, while the North Fulton Hospital imaging services staff is helping the students gain experience and skills, that staff is also being challenged by the student to be engaged with learning. Our relationship is a win-win for both partners," Dean of Health Imaging and Informatics Jim Sass said.
Additionally, members of the hospital's imaging services staff now serve on the Gwinnett Tech Imaging Sciences Advisory Committee, providing input on curriculum, best practices and career development to help advance the program.
To learn more about this partnership, read the full article here.